For 120 years, our unwavering endeavour has been to be the ally of exploration for those who dare to scratch the itch to push the limits of where they ride to. More than a century after our journey began, our desire to ride to the ends of the Earth brings us to the icy shores of Antarctica. To take the Royal Enfield Himalayan, built for all roads and no roads in the mighty Himalayas and ride it through unforgiving conditions, all the way to 90° South - the South Pole.
Support the riders on their epic quest!
As Santhosh and Dean ride across the icy expanse of Antarctica, your support could go a long way in spurring them on towards the South Pole. Upload your club's badge here and we'll put it on the flag they'll be carrying with them. You can also share a voice note to inspire them as they brave sub-zero temperatures to reach their destination.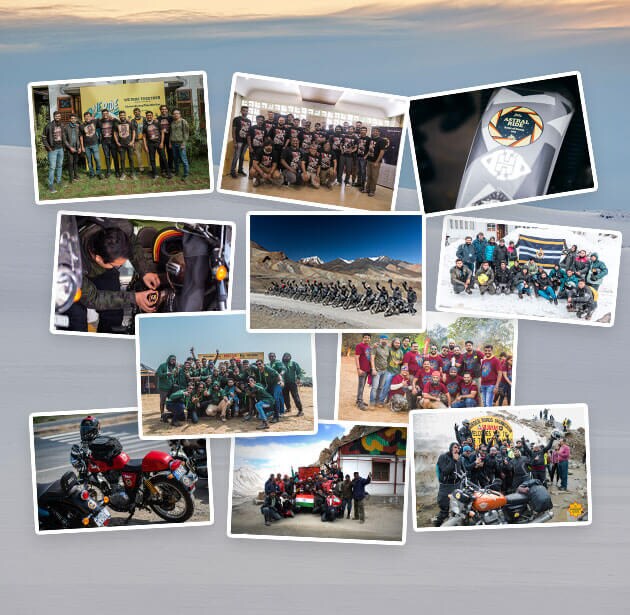 Show your support and stay updated.
Enter your valid email id
Please enter your mobile number
Max file size 2MB | Image formats - jpeg, jpg, png, pdf | Audio formats - .mp4, .mp3
Upload flag/voice note